The original Beer Bike Tour since 2004!
The Prosecco & Beer Bike Experience in Amsterdam North
Get yourselves a private bike for your group or join others on the Share-a-Bike tour!
The Private Beer & Prosecco bike is an option for groups of family, friends, or colleagues who come over towards Amsterdam and like to see a party in town! Together with your company, we'll make sure you'll experience an everlasting memory!
Beer Bike & prosecco bike Amsterdam
(private group)
13-17 persons € 450,-
Included:
90 minutes ride
Friendly driver
Prosecco bike: 1 bottle of prosecco per person.
Beer bike: 20 liters cold draft beer. Unlimited beer is possible during reservation checkout.
Wind & rain protection
Please contact us for special requests.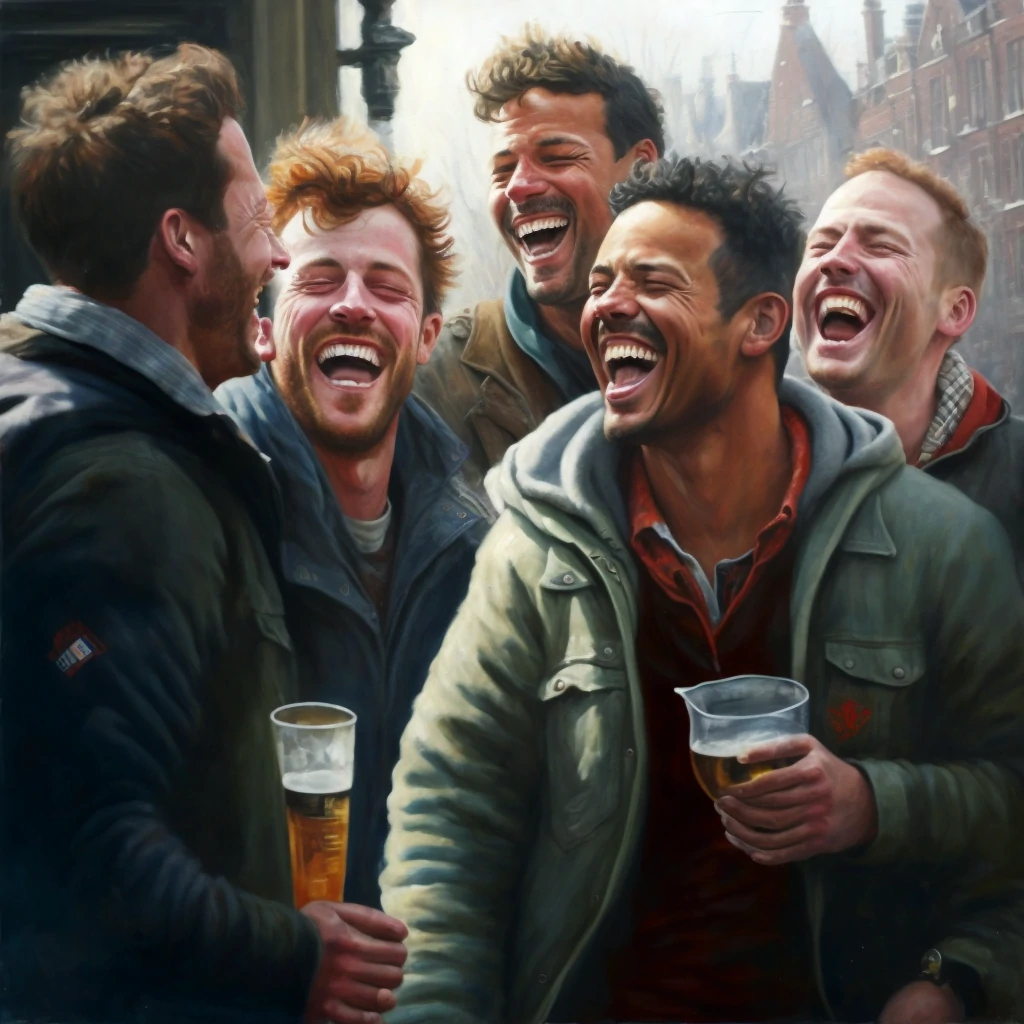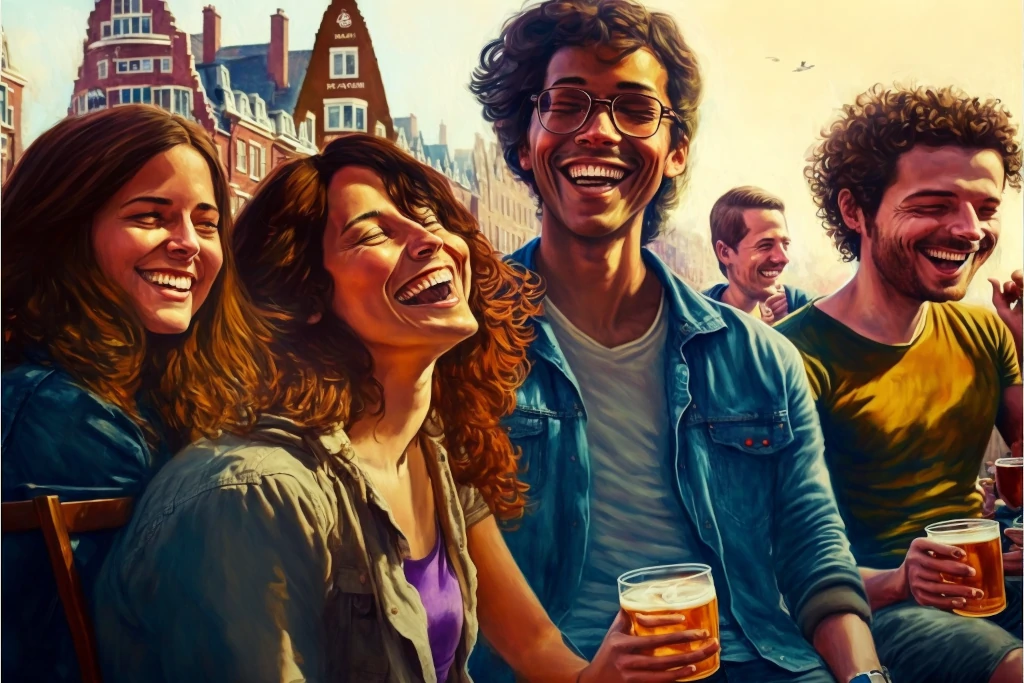 The Share-a-Bike Experience
Enjoy your experience shared with other travelers.
Join with other travelers on the proseccobike!
We like to start always on Saturday 18.00 hrs.Get your small company of friends, family, or colleagues together and join others! We will make sure it is an everlasting experience.
The share-a-bike is an option for those visitors who come over towards Amsterdam and like to see and party in town! You join the beer & prosecco bike with others. Peddle around in Amsterdam with many nationalities from around the globe.
What's Included?
Endless entertainment
90-minute bicycle tour
Refreshing draft beer on tap
Knowledgeable driver/guide
Seats for up to 17 individuals
Protection from wind and rain
Why choose us?
Come along with us on a beer bike tour and embark on an adventure that you'll never forget! You can rest assured that we don't rely on intermediaries to hike up prices – we own our own bikes and provide our customers with the best value.
And that's not all! We take it to the next level by offering an additional 20 minutes of cycling fun compared to our rivals, enabling you to revel in the breathtaking scenery while enjoying a refreshing beer with your friends.
Don't waste time, reserve your spot now and discover for yourself why our customers appreciate our unfaltering commitment to honest pricing and exceptional service. Let us take you on a beer bike tour that will create everlasting memories!
The ultimate bike experience
For Amsterdam and Rotterdam!
Private bike or share a bike with other travelers
Together with our friendly BOB/driver, we will take you and your company for a ride through the streets of bustling Amsterdam North.
The GVB ferry ( Free public boat) number 4 or 5 can easily transport you from behind Central Station to the start location
.
See the city of Amsterdam across the IJ and discover the NSDM wharf and many trendy restaurants. A true Valhalla of creative inspiration with old shipyards, artistic graffiti, and architectural art!
Cycle past the nicest and most modern cafés, discover the innovatively built hotels, and enjoy a delicious cold beer or bubbly Prosecco with your company!
See, drink and enjoy the scenery of our beautiful city Amsterdam.
We start with city farmsport only in Amsterdam from Aprill till??, this is a games we introduce during our bikeride, a little more league is fun for everyone!
The Private Beer & Prosecco Bike Experience
Enjoy your experience privately for you and your traveling company! Get your friends, family, or colleagues together and join the tour. We will make sure it is an everlasting experience.
Lots of fun!
DamTours combines laughter, drinks, and the great outdoors and has been offering this unique Amsterdam experience for over 15 years for almost every possible occasion. From bachelor parties to company outings and team building or family events, we have seen it all! We always know how to make it a party!
Unlimited space
No matter how big or small your group is, the beer bikes of DamTours have seen all possible group sizes, so even with impossibly large groups we have a solution.
You also don't have to worry about a shortage of beer, bubbles, because the party bikes not only bring a lot of fun but also (far too much) beer and drinks.We cant accept bad behaviour on our bikes, you can enjoy a drink while you peddle together!
An empty glass is something we will not see very often during the tour!
Are you looking for other party activities in Amsterdam? DamTours offers many more activities by bike, on the water or in the city center. Check out our activities page for even more fun days out. You can come to us for any occasion!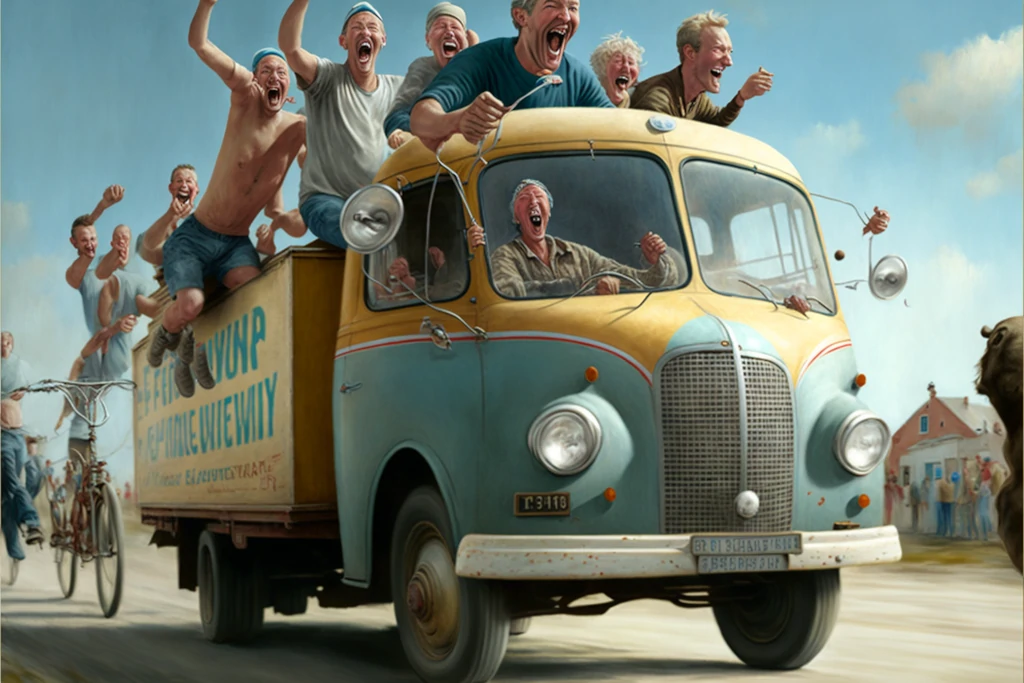 Don't wanna come to Amsterdam?
We will come to you!
We will bring all the fun to your location, whenever and wherever you want, we deliver a beer bike or prosecco bike to the place you like and get the party started!
Choose your city:
Rotterdam | Alkmaar | Utrecht | Den Haag | Other cities
Great fun
We travelled as a group of 16 ladies for a special birthday. We went on the proscecco bike ride with stripper included at the end. Well where do we start???? 16 ladies squashed onto a 15 seater bike, we rode 100 yards and got a puncture!!!! No problem David Reid our sober driver sorted problem. We was transferred onto another bike with no canopy! The clouds were very dark and rain imminent! Never the less us ladies were in good spirits and a belly full of fizz!! As we pedalled hard onwards it was becoming clear that we were holding up the traffic and clearly the bike wasn't working properly!! The battery went flat… but with stiff upper lip we cheered each other on and waited for a new battery. David was an absolute gem he remained professional and made us ladies giggle whilst waiting for the new battery. What should've been a 2 hour bike ride, I think we actually rode for a whole 20minutes due to mechanical failures and punctures!! Regardless of all the issues we still had an amazing time and enjoyed every minute, we all put this down to the effort and professionalism of David Reid!!
We then moved onto a pub for the stripper!! What can I say? He was brilliant and made 16 ladies smile 😊
Thank you Damtours and a special thanks to David and the Stripper (didn't get his name)
What a laugh!
16 women on a 15 seater bike what could possibly go wrong!Flat tyre 100yrds down the road that's what! Exchange of bike and off we go again Lots of prosecco lots of laughs and lots of "Get peddling". David Reid the sober driver fitted in well and what an amaizing host he was. Holding up traffic because we couldn't peddle hard enough after a flat battery so again had to wait for help! More time to drink and laugh. A fantastic time had by all and we still laugh about it now. Thanks again hope to do it again and see a bit more of Amsterdam next time.
Everything was amaaaaazing
Super cool guy 🙂 Donny was Amazing. The bike Tour was real fun. Hope to make this Tour again. We liked it.
Christian Jansen
2022-05-19
Zeer leuke ervaring! Aanrader!!
Geweldige rit door Rotterdam! Zeker de moeite
Topervaring! Het bier was koud, de sfeer zat er dik in, kortom: als je een geweldige zuiptocht wilt moet je bij Ard zijn!
Jarne Gregoire (InterFectorem06)
2022-05-11
5 sterren voor Ard! Topervaring met de bierfiets! Hier komen we zeker nog eens fietsen
Tochtje met de bierfiets gemaakt door Rotterdam. Top georganiseerd en al even top was gastheer Ard! Zeker een aanrader!!!
aanrader voor iedereen die een bierfiets zoekt. Ard is ook een topper, volgende keer gaan we weer met onze grote vriend Ardje!!!
Contact us
We are happy to help you with all your questions. Fill in the contact form below and we will contact you as soon as possible.
"*" indicates required fields